The aim of this beautiful North Shore project was to provide luxury and comfort for the owners of this beachfront luxury home.
Design on James owner Lynette Lochhead is based in Tauranga and provides interior design consultancy and procurement for new builds and major renovations in the residential market.
Her work covers right across the Bay of Plenty, Waikato and Auckland regions, and she has had a passion for interiors since she was a young child.
For this project, Lynette married together a love of textiles like sisal, wool, linen, velvet and cane with the hard architectural features of concrete, timber, copper, shutters, tongue and groove wall panelling.
This home is truly outstanding and has a wonderful relaxed feel as the breeze off the sea drifts past the softly draping linen drapes to fill the house with a great sense of peace and calm.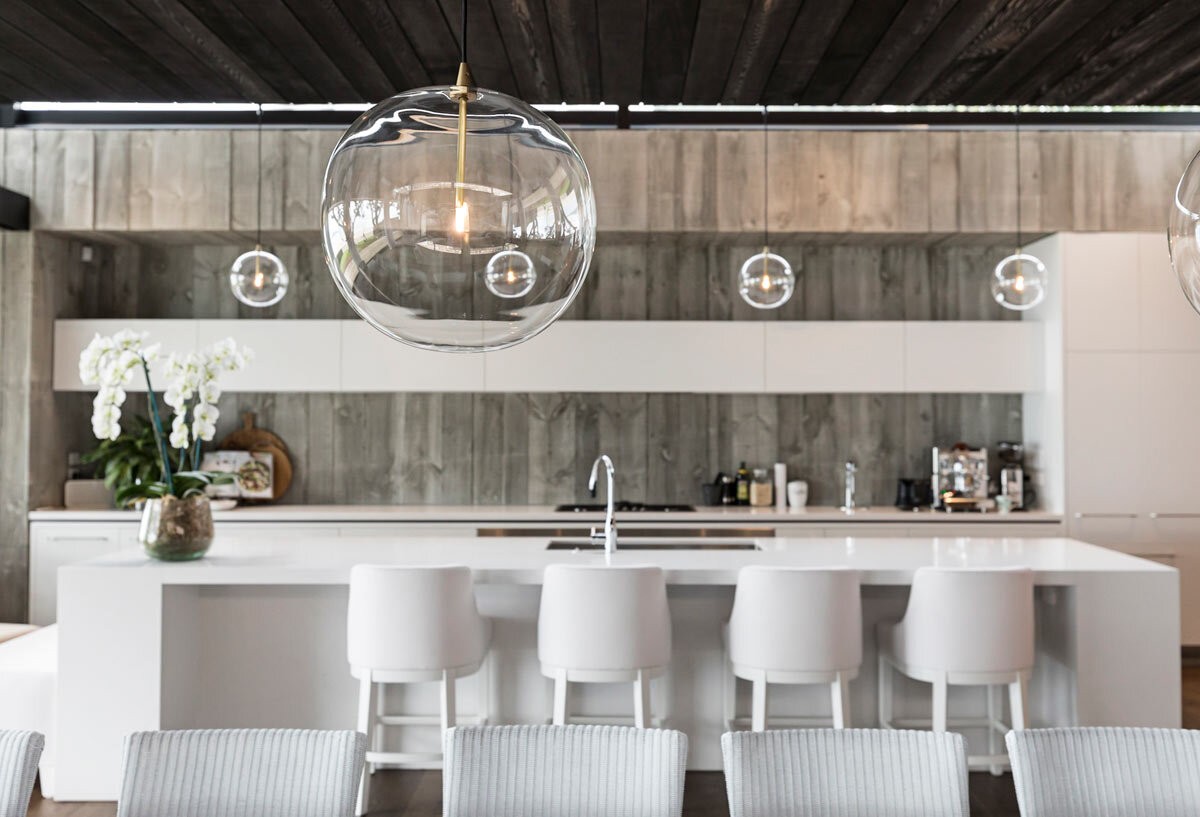 Testimonial
"During this time we soon grew to appreciate Lynette's skill and artistry. She has a wonderful eye for detail and we thought quite astute at interpreting tastes and preferences and love now having her signature in our daily lives. She was outstanding to deal with and we would have no hesitation whatsoever in recommending her to others. Thank-you Lynette and best wishes."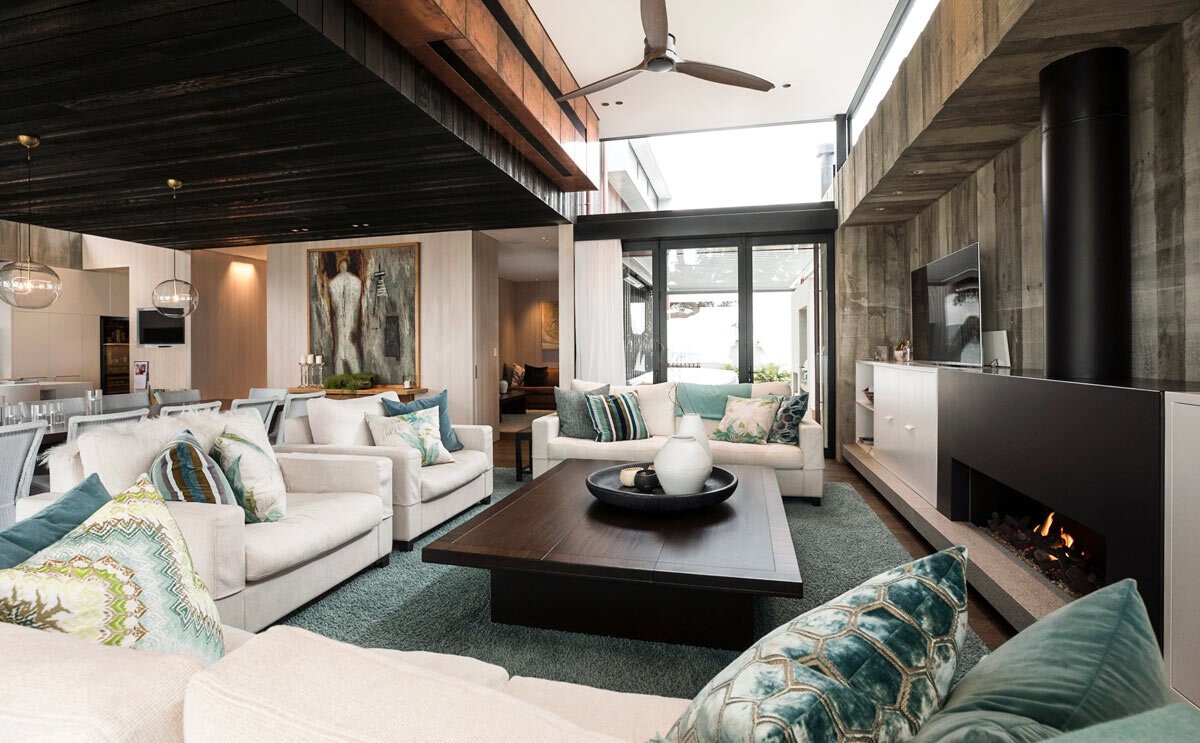 At Design on James we also source and stock beautiful New Zealand-made furniture through to textiles and accessories from around the globe, and bring it together in a way that skilfully compliments your lifestyle and location and that adds value to your home.
Lynette's father was a well-known landscaper and horticulturalist and she was forever seeing the transformation he made in his client's gardens as well as his own.
Passionate about home and lifestyle, Lynette has a wealth of information and connections to suppliers that help make your dream home and lifestyle a reality.