Such a grand home and on a grand scale, this epic build in Orakei is a fine example of masonry and craftsmanship overlooking Okahu Bay.
At a sprawling 818 sqm, this masterpiece features an impressive seven bathrooms and five bedrooms, and the top floor of this four-storey mansion is an entertainment area with bar and dining area.
Built using a mixture of in-situ concrete and masonry with a plaster finish, it also features Accumen Shapes to form the curves, and has breathtaking views over the water from every level.
Mediterranean style elaborate balustrades wrap from the top floor down to the basement, and everywhere you look are strong lines and curved arches. 
Everything you see in this stunning home is hand-made by Lewis Build, and has been finished with the most exquisite interior furnishings, including chandeliers.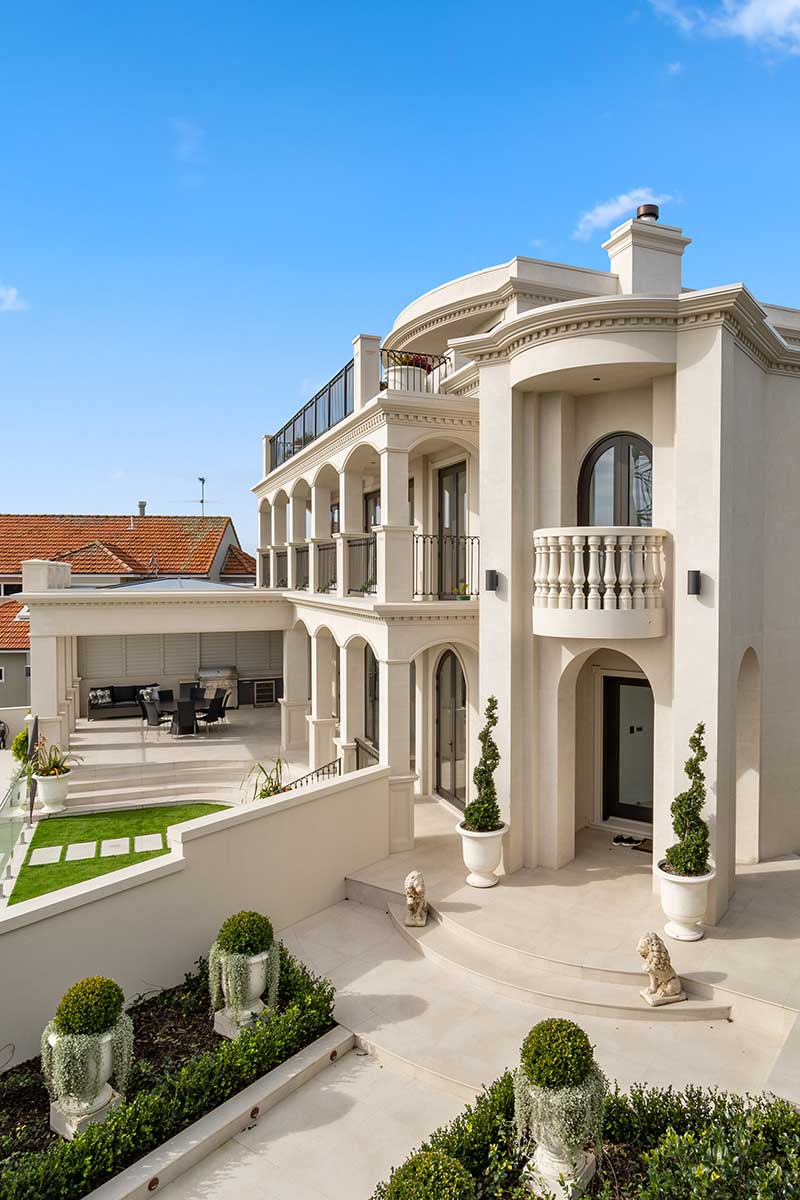 The owners can choose to take the elevator or walk the stairs between floors, and down in the basement is a cinema and a sauna for complete relaxation, along with parking and a full home gym. 
The flooring is luxurious and includes marble, solid oak, along with lush carpets, and interiors have been carefully selected using bespoke finishes and furnishings.
Extravagant living at its best, this palatial home has been made with top level craftsmanship, and nothing has been spared.  Starting at the entrance, where you are led into the spacious living room and lounge, the formal kitchen features a scullery with a wine cellar for those celebratory occasions.
There's no doubt the owners of this delightful residence are keen entertainers, and with a self-contained apartment attached, there is plenty of space for guests.
Wrought iron hand rails feature along the staircase and between the balustrades, to break up the softness of the plaster finish. On this upper level are four exquisite bedrooms, including the main suite with walk-in wardrobe and ensuite, and two bathrooms. 
There is also a second living area with bar, kitchenette and powder room, and a barbecue area with the most incredible skylight in the roof. The lift and stairs connect all four floors, and to accommodate the lower level, the section had to be excavated and piled – a huge job in itself. Copper spouting and downpipes complete the opulence, and there's a large pool with a spa, tiled loggia and landscaping to suit the style of the home.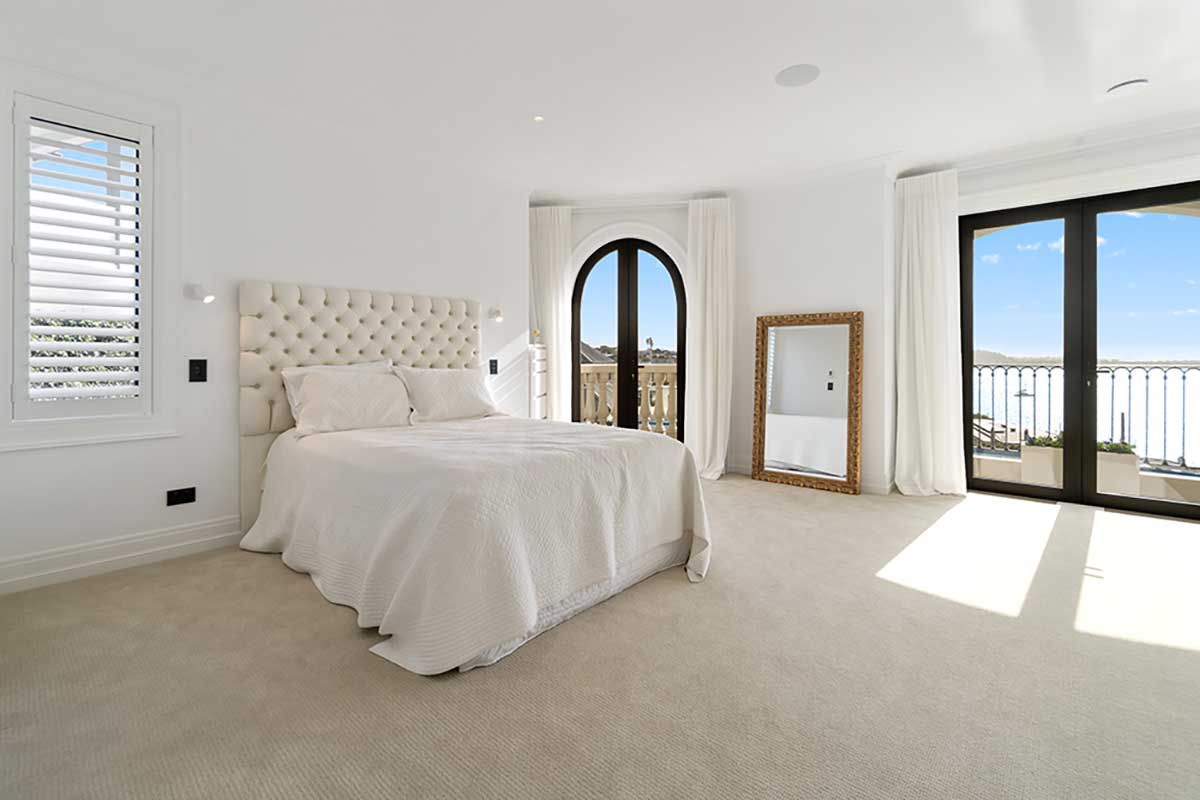 Looking out to Rangitoto with the most superb views, every aspect of this home is high-end luxury, and even the garden has been tastefully landscaped with a selection of plants, paving and sculptures.
Lewis Build was awarded a regional Gold in the Registered Master Builders House of the Year in 2022 for this project.
A New Zealand family owned and operated business based in Auckland, the company specialises in bespoke design and build projects that inspire the best in home living.
Established by Ben Lewis in 2010, his personally selected team of designers, architects, builders, carpenters and tradespeople have been creating innovative and stylish home build and renovation solutions for the wider Auckland region. 
This experience is backed by our Master Builders and Auckland Residential Builders certification.